RVS-594 £495.00
Waeco twin camera system with 5" monitor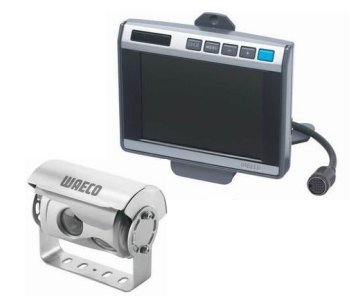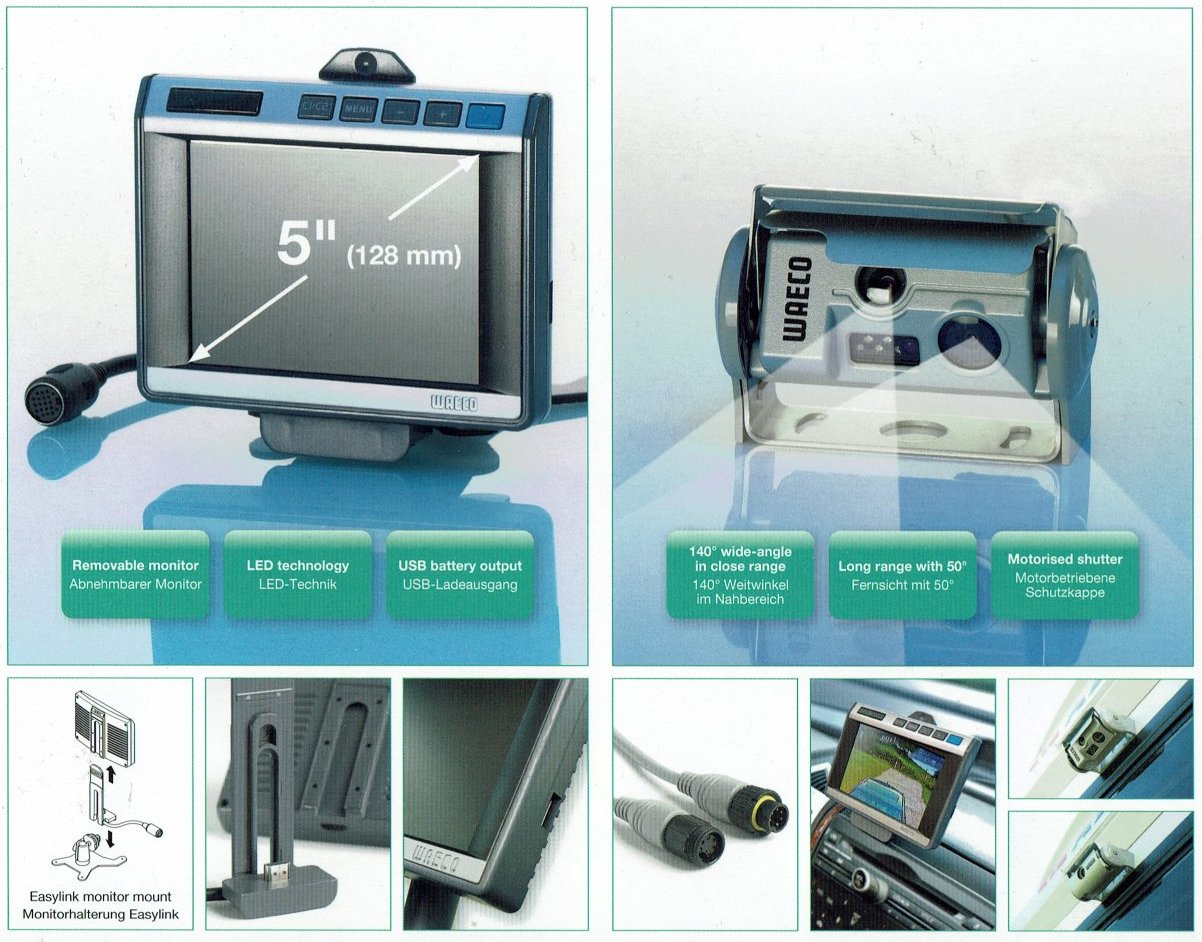 Please note, this system has been on display for about 4 weeks and is in perfect working condition.
It has never been used outside. The usual price for this system is £749.00, hence a saving of £254.00
Waeco PerfectView RVS 594 Reversing Camera System
The Waeco PerfectView RVS 594 Reversing Camera System features a twin lens reversing camera, i.e. two video outputs to the monitor and features a motorized shutter to protect the lenses from damage.
Waeco PerfectView reversing cameras represent the latest technology for compact reversing camera systems at an affordable price whilst offering premium quality.
The Waeco PerfectView RVS 594 Reversing Camera System features a 5" monitor as well as the CAM44 reversing camera with its two lenses and motorized shutter offering wide viewing angles from two positions.
Waeco CAM44 Camera Specifications:
Picture angle: close-range 140° diagonal, long-range 50° diagonal.
Operation via the two camera inputs of the monitor.
Manual or automatic switching between the cameras.
Anodised and powdercoated aluminium housing with stainless steel cap and mount.
Motor-powered camera cover.
Microphone.
LDR-controlled IR LEDs for improved night vision.
Distance marks (3 lines) in reversing mode.
Waeco M 5L Monitor Specifications:
Switches on automatically or manually.
Automatic day/night switching.
Normal or mirrored picture function.
2 camera inputs, can be controlled separately.
Picture settings can be saved for each camera.
Loudspeaker
USB connection for charging MP3 players etc.
LED background lighting.
Illuminated operating buttons.
The Waeco M 5L Monitor features an easy to remove mounting system so you can hide the monitor when away or when in storage, the monitor also features a USB charging port for USB devices.
RVS-594 £495.00