RVS-09 £89.99
3.5" Slimline monitor and frame with camera and two parking sensors.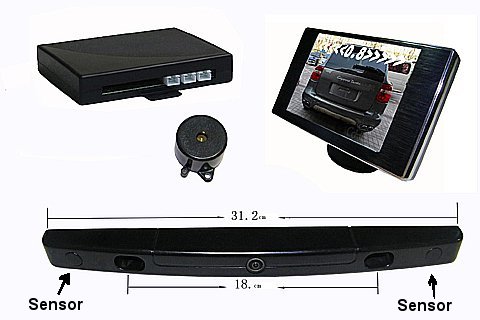 A very neat installation of the camera and sensors which allows the fixing with only a small hole for the wires. If it is positioned close to the number plate light, the wires can enter the vehicle through there.
The slimline monitor will show the image from the camera, and also the distance, left or right, to any obsticle at the rear. There is also an audible beeper alarm that beeps faster as you get closer to the obsticle, and goes into a solid beep when you are approx 25 cms away. The frame is 31.2cms wide (just over 12 inches).
RVS-09 £89.99