RVS-08 £142.00
Rear View Camera and Monitor System for Motorhome, Truck or Bus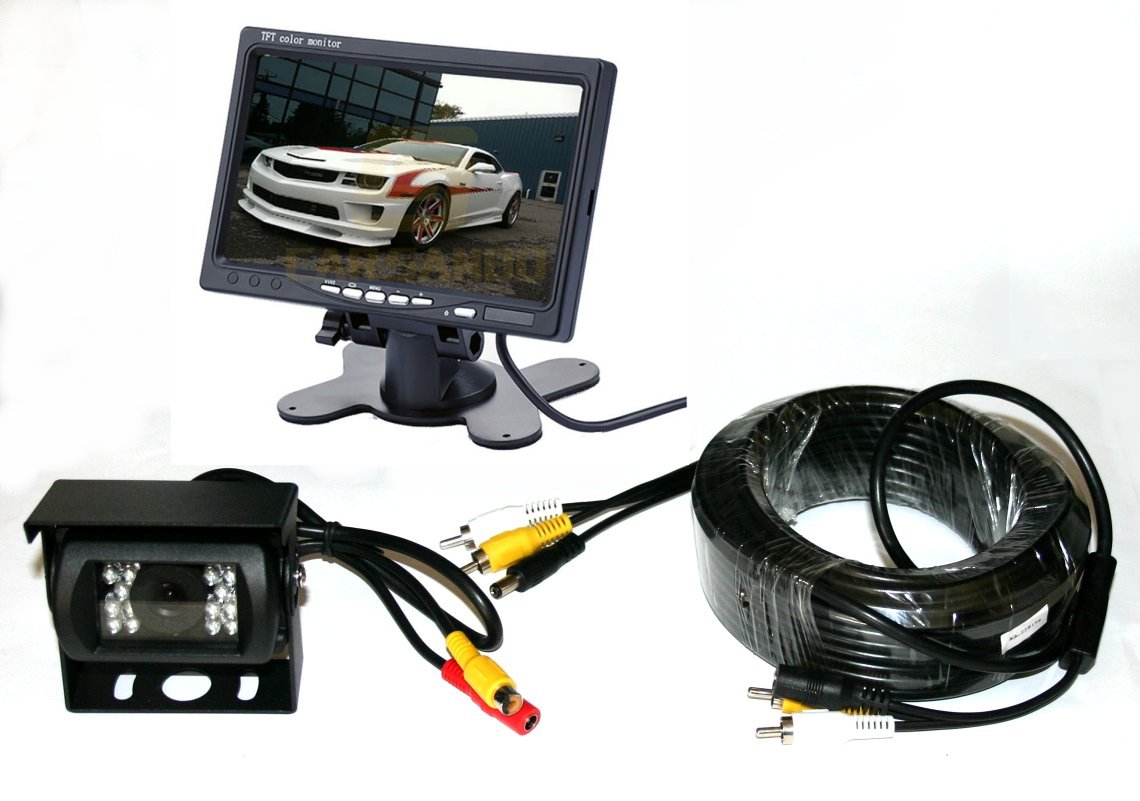 Comes with a 7" TFT Colour monitor that can be flush mounted or mounted on its own adjustable stand,
a heavy duty Rear View Colour Camera with LED nightvision, and 10, 15 or 20 metres of video/power cable.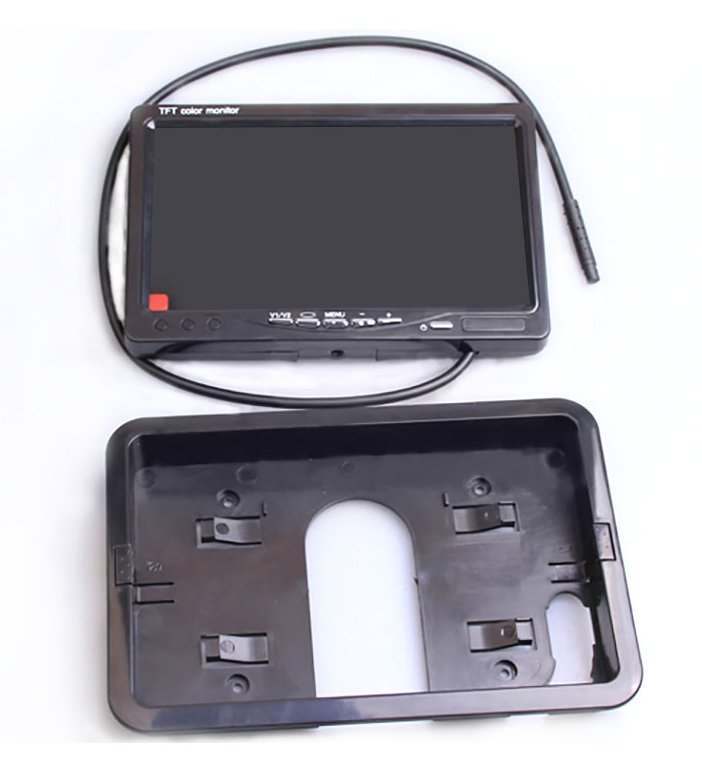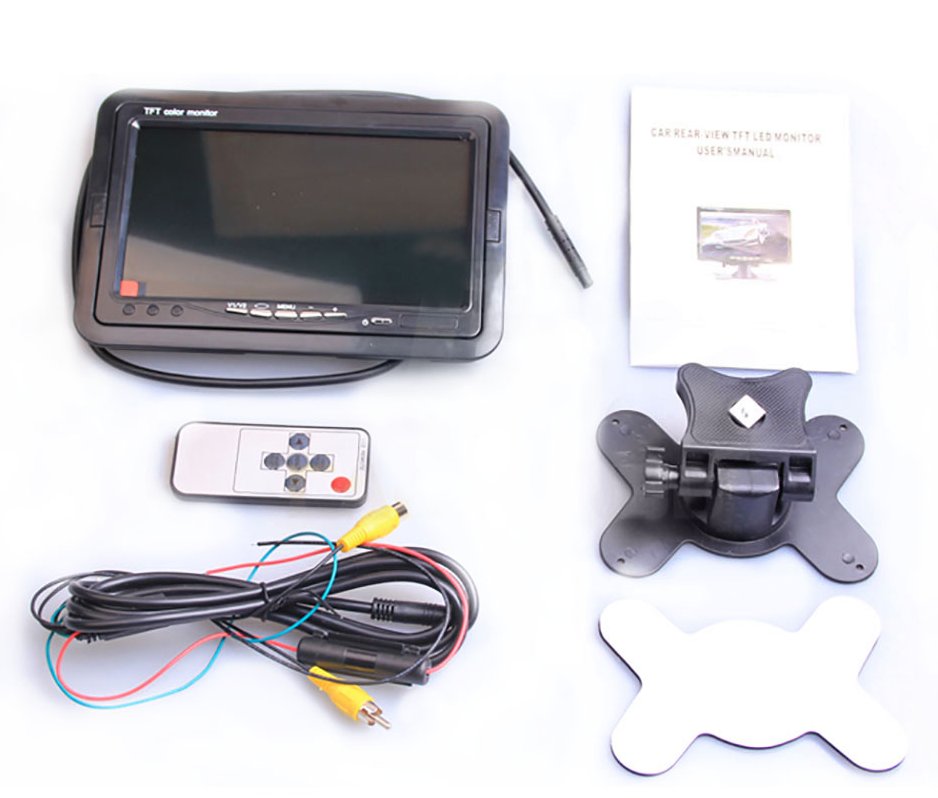 The colour monitor has 2 video inputs and comes with a remote control.
Screen size: 7 inches (16:9)
Overall size: (W) 175mm, (H) 125mm, (D) 19mm
System: PAL
Resolution: 480(W) X RGB X 234(H)
Power requirement: 12 v
Audio input: One audio input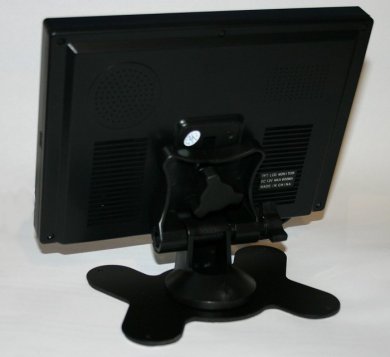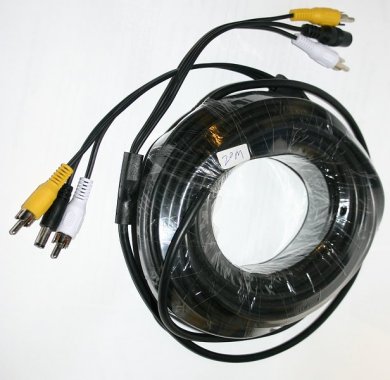 The Camera is waterproof and is ideal for fitting high up on the rear of a motorhome or truck. It has
18 LEDs for good clear night vision.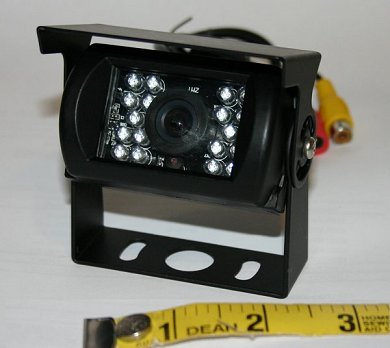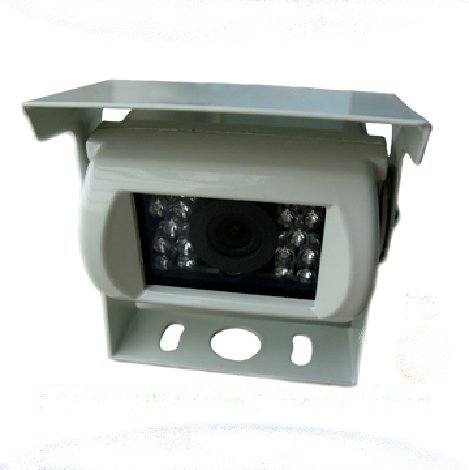 You can choose the colour of the camera, White or Black
TVsystem: PAL
Lens angle: 120 degrees
Resolution: 380TV/420TV Line
Image Sensor: 0V 1/3 inch colour CMOS
Effective Pixels: 512x582 pixels
Min illumination: 2.0 LUX (0 LUX/LEDS ON)
Power requirement: DC 9~15v, 150mA
RVS-08 £142.00